So now I'm all by myself and to further distance myself from humans I decided I would go for a multi-day solo-hike at Fulufjället National Park, which lies at the Norwegian border. Part of the park is even located IN Norway. The main attraction is Sweden's highest waterfall.
Prepare Prepare Prepare…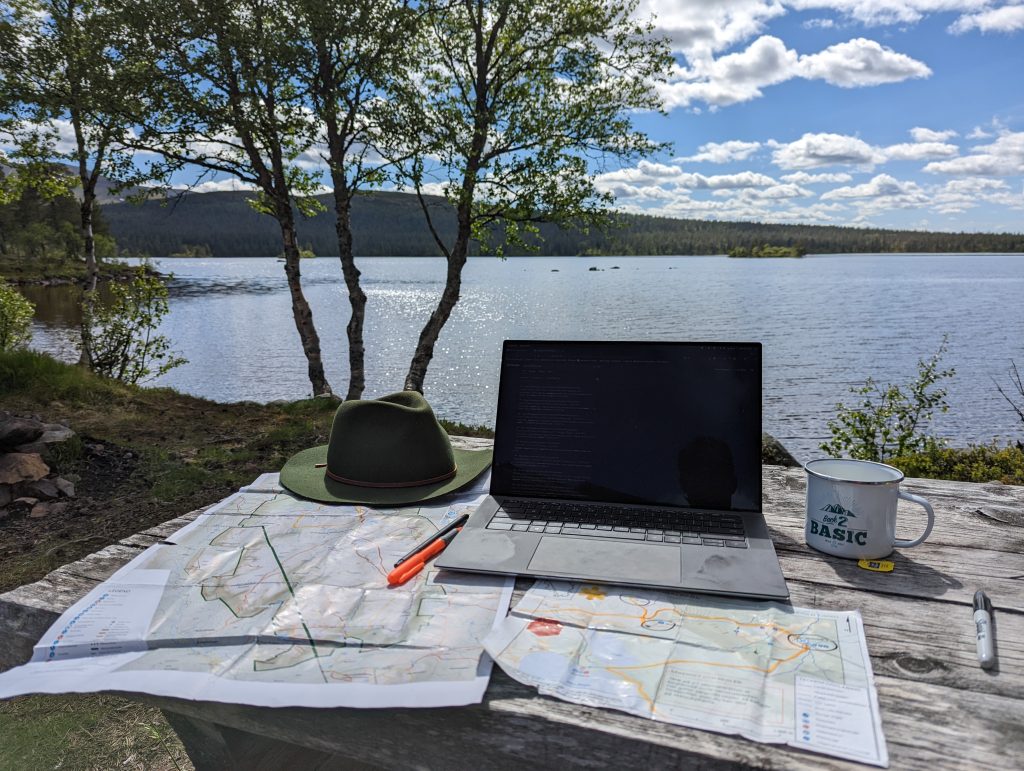 Moving to Fulufjället
Day 1
I parked my house at park's entrance and started walking up the steep very steep pathway onto the mountain plateau that covers most of the park. Somewhere halfway through I found an empty baby-stroller and nobody to be seen, not creepy at all… So moving on the views behind me started to improve every climbed meter. Once at the top it was almost completely flat and the terrain consisted out of small bushes, rocks, some water and more rocks.
My first destination was a group of mountain huts, known as Rösjöstugorna. It was surrounded by lakes and I was quite surprised to see some kind of boat-rental.
Moving further the landscape became more desolate, like nobody has been here for the past 500 years. There were many species of birds that apparently breed here as well. In one occasion I was about to walk onto one of those rock-fields when suddenly 10+ baby-birds fled away and their (i think) parents were guiding them away from the dangerous human. It was quite a funny sight and they didn't fly and looked a bit like chickens. Eventually I made it to the next mountain hut meant for resting (and emergency stays) where I took a small break.
Fully re-energized the last stretch for the day was ready to start. Which offered more of the same views. Slowly a more diverse landscape started appearing, which lucky for me was the view I would be waking up to the next morning as It was roughly at the Bergadalstugan hut where I wanted to end the day.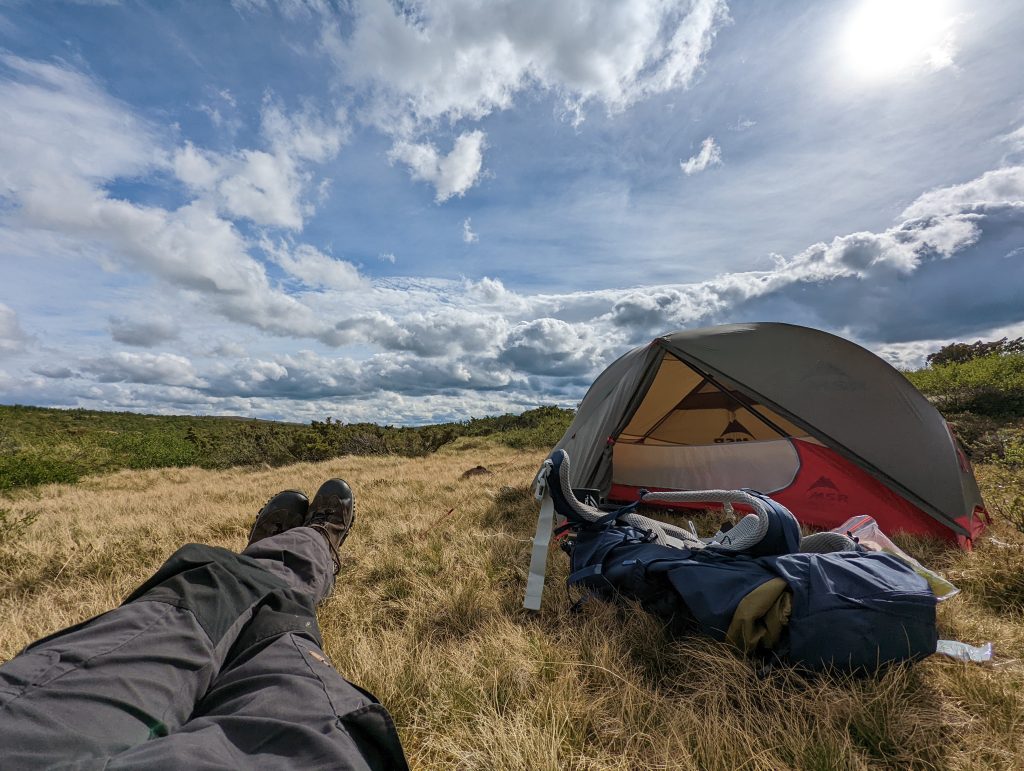 I did take a bit of risk picking this campsite, since there were traces of small streams running through this grass, There was no rain predicted and I looked for the dryest looking grass to set up my tent. If it were to rain heavily I think this would've gotten very soggy ground. I was very close to a river which enabled me to my re-fill my water bladder and survive for yet another day.
Day 2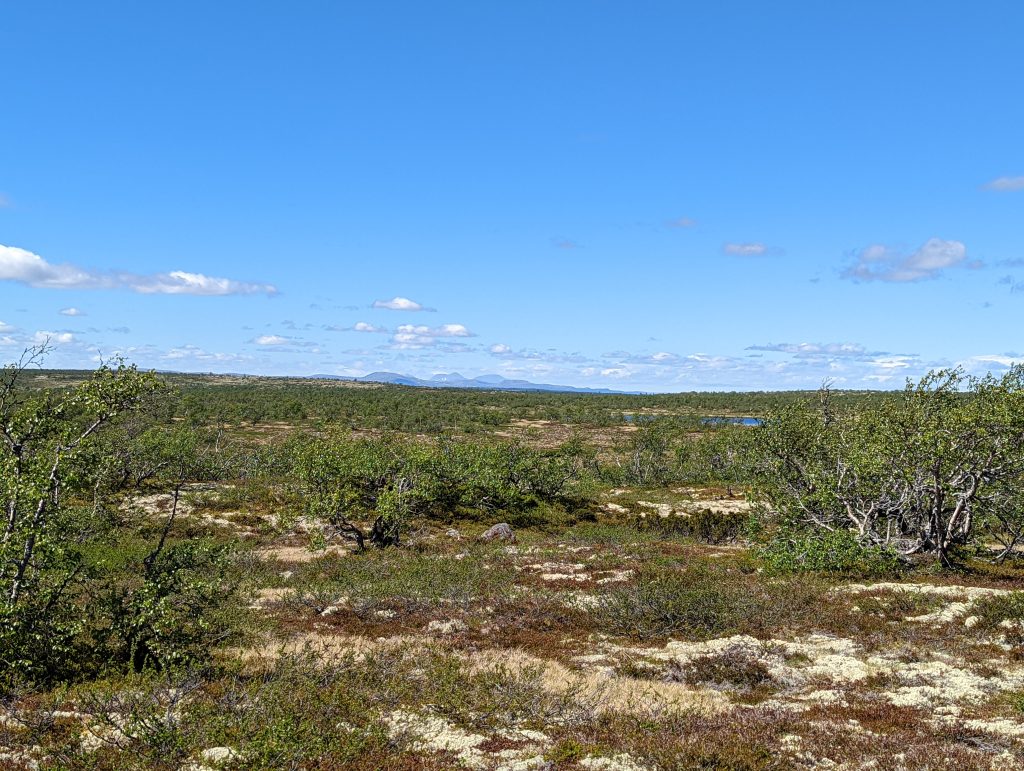 After a long evening where I had to entertain myself and a pretty bad night of sleep from a quite strong wind I slowly built up the courage to continue walking. The good news is that from here on the views got better and better as I was walking closer to the main attraction of the park: The waterfall! From here the Norwegian mountains were also presenting themselves already.
Since I was on my own I decided it would be good to entertain myself with some music and podcasts which I had downloaded on my phone. I started to get into a nice cadence of walking and the weather was clearing up to become a beautiful sun-filled day. So it was time to get that nice summer sunburn in.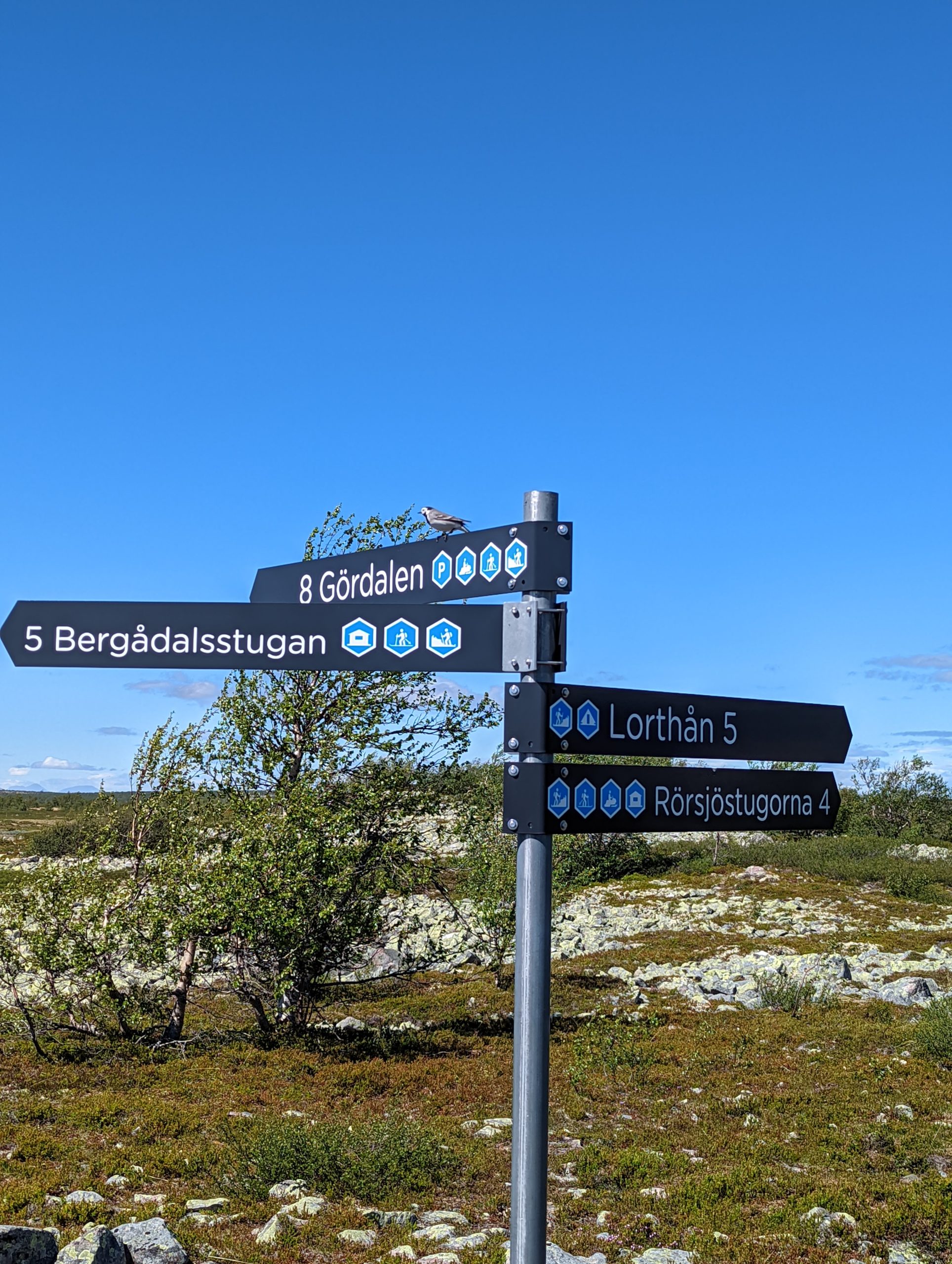 To the waterfall!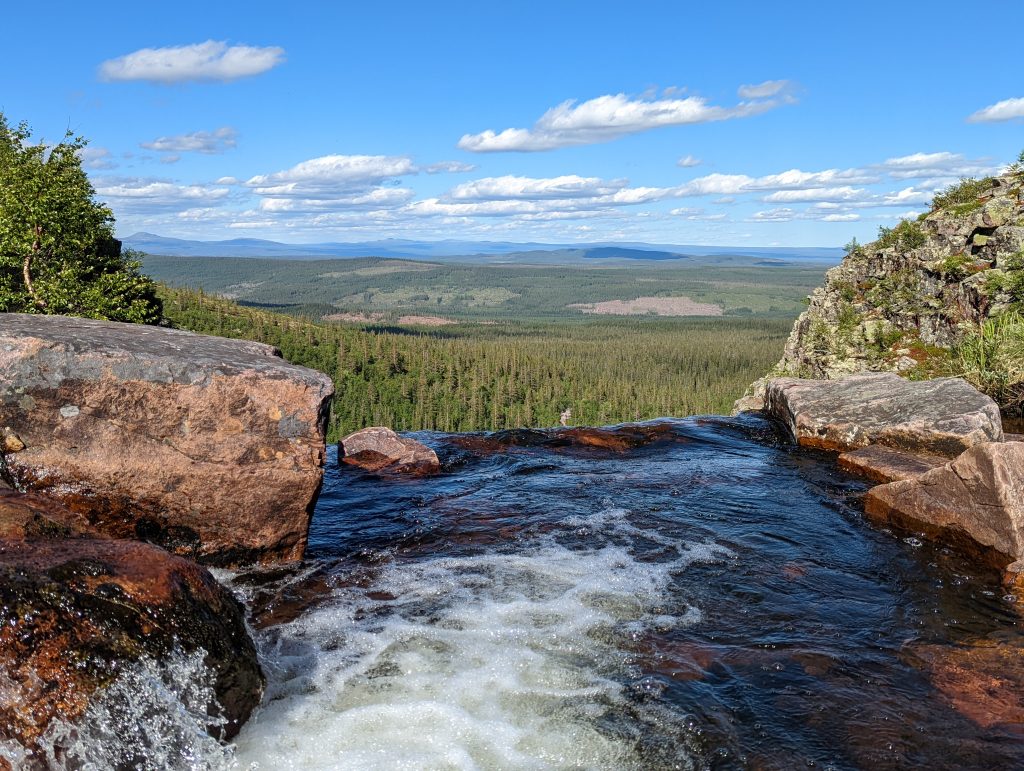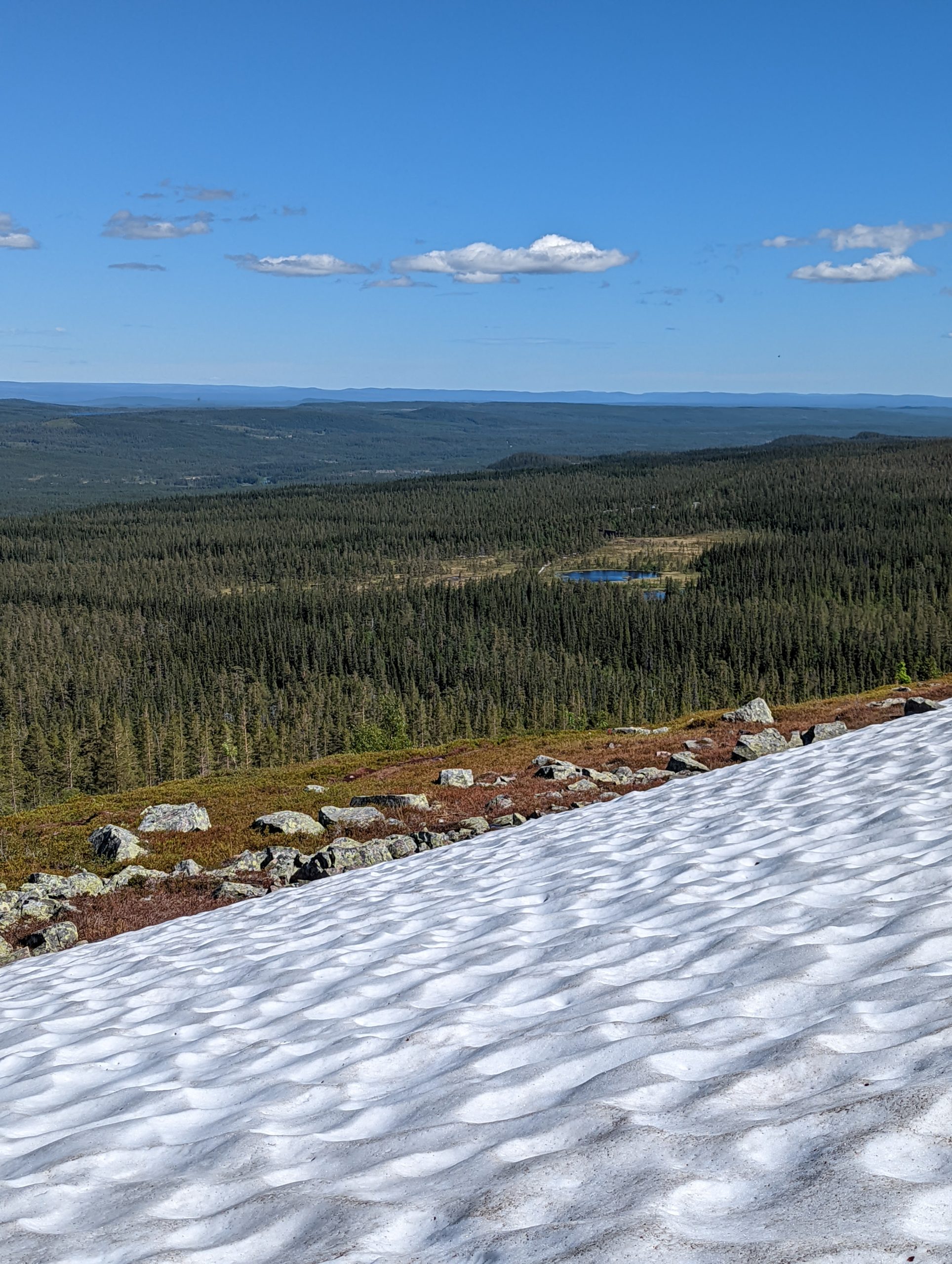 After wandering around for a long time in the area it was time to move back home using a very steep pathway.
Taking in some last views from below the waterfall and moving on…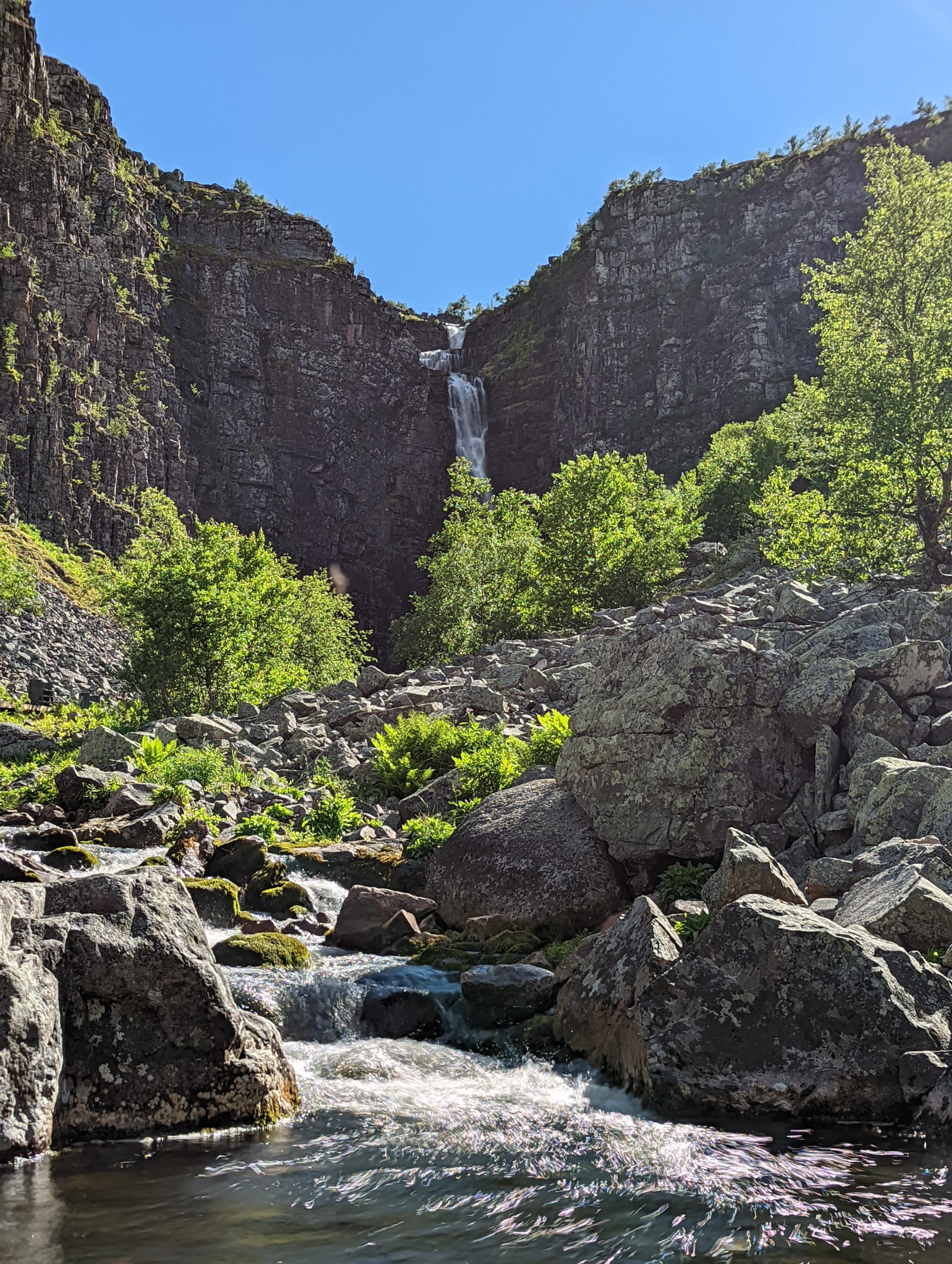 Because you're not allowed to camp at the parking lot I moved back to my old spot. exhausted but satisfied I entered chill-mode.